Twitter, Open, People Governance -- 🦛 💌 Hippogram #8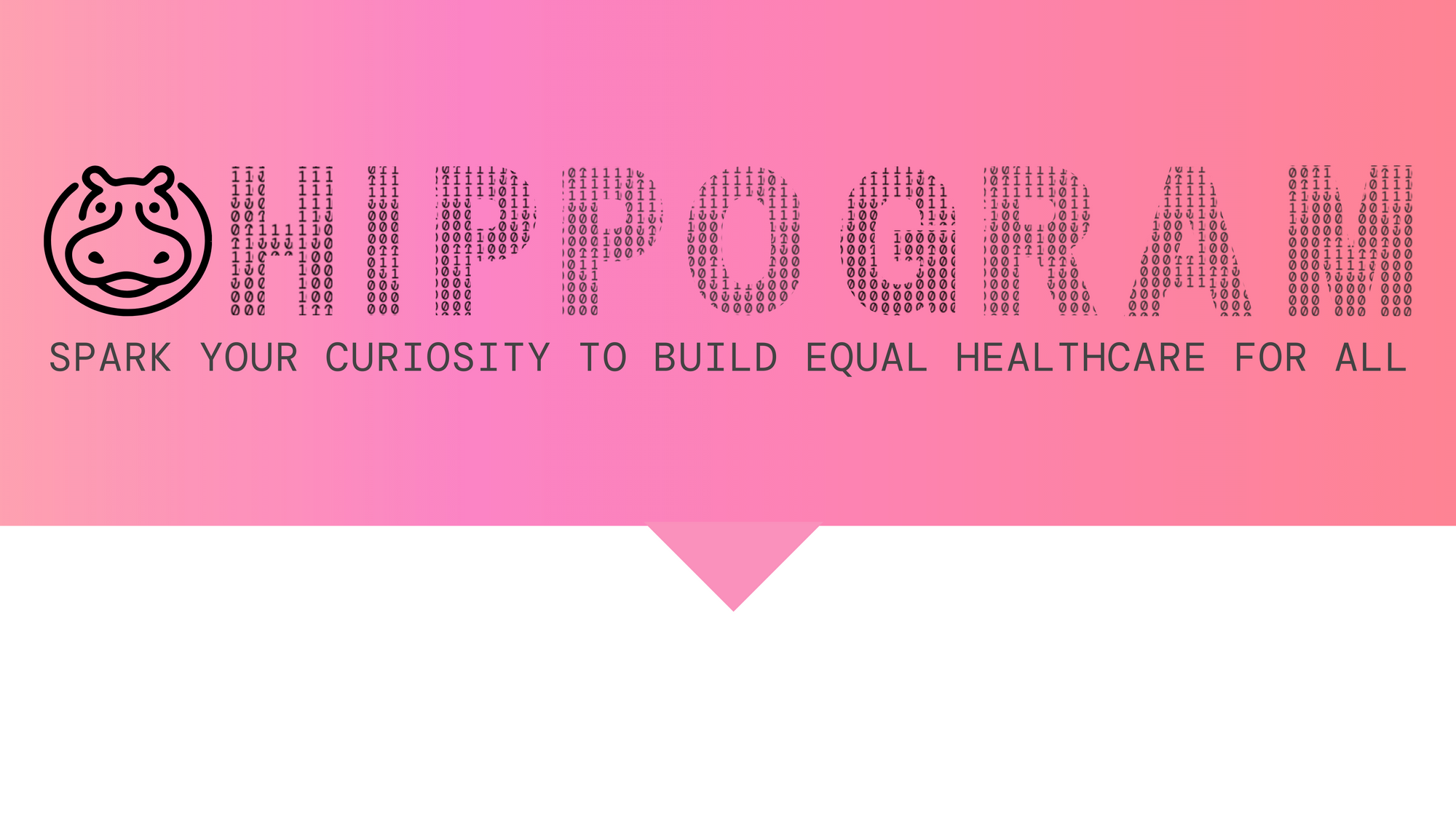 I'm Bart de Witte, and I've been inside the health technology industry for more than 20 years as a social entrepreneur. During that time, I've witnessed and was part of the evolution of technologies that are changing the face of healthcare, business models, and culture in unexpected ways.‌‌
In my newsletter, I share knowledge and insights about building a more equitable and sustainable global digital health. Sharing knowledge is also what Hippo AI Foundation, named after Hippocrates, focuses on, and it is an essential part of a modern Hippocratic oath. Know-How will increasingly result from the data we produce, so it's crucial to share it in our digital health systems.
Welcome to our newsletter for health and tech professionals - the bi-weekly Hippogram.
---
It's official - Elon Musk will buy Twitter for $44 billion.
Regardless of whether you love or hate Elon Musk, and irrespective of your position on the "freedom of speech" vs. "safety from abuse" debate, I think the recent acquisition combined with the idea of open-sourcing the algorithm will become a significant game-changer for the digital economy. I have had numerous conversations on- and offline on this topic, and it was really hard to discuss this rationally. When I created my account back in 2007, Twitter was one a one-year-old. The total number of tweets per day in 2007 was 5000, and today this number is 500 million. As more people joined Twitter, it became hard to keep up with the thousands of Tweets that appeared on a user's timeline in a single day. As a result, new algorithms were developed throughout time. Here Big Data and Algorithms go hand in hand. Today, the Twitter algorithm operates in a secret black box, and the current global trust within the population is at rock bottom. According to a recent study by Pew Research, 60% of US citizens do not have too much or no confidence in journalists and business leaders to act in the public's best interests. The fact is keeping algorithms closed isn't going to be helpful in increasing trust.
Why Open Sourcing Twitter?

There's no doubt that open-sourcing Twitter's algorithm would offer much-needed openness to the opaque social media network, and it would be a significant step forward for humanity.
Trust
An Open Source approach would be a meaningful step toward restoring trust.
"My strong, intuitive sense is that having a public platform that is maximally trusted and broadly inclusive is extremely important to the future of civilization." - Elon Musk
For healthcare, I have been a loud voice to open-source medical algorithms, and one of my main reasons is trust. Medical science is founded on trust, which often entails disclosing enough facts about how research is being conducted to allow others to replicate it and verify the results for themselves. And that's how science self-corrects and eliminates results that do not hold up to scrutiny. Replication also allows others to expand on those findings, advancing the discipline. The science that cannot be duplicated fades into obscurity.
Paradoxically, the best way to restore trust is to stop asking for it and instead create transparency and control.
Open Source Governance
Former President Barack Obama said in a lecture at Stanford University that social media corporations should abandon protecting their algorithms. Obama was evasive on regulatory details, but on one topic, he was unequivocal. He stated that technology businesses must cease treating their algorithms as exclusive trade secrets.
"We can rightly expect companies to subject the design of their products and services to some level of scrutiny; at minimum, they should have to share that information with researchers and regulators who are charged with keeping the rest of us safe." - Barak Obama
Obama did not probably think of open source governance, but open source projects have been proven to be effective and secure. I have read many tweets and comments that open sourcing the Twitter algorithm would give evil forces the power to manipulate the algorithm. It's this old myth that always comes back in my conversations. Open-source projects, on the whole, have strong communities that constantly support and test them for problems. Furthermore, developers worry about their reputations and want to show off code that adheres to best practices, as well as uncover and repair possible security flaws.
Serious security flaws happened within Twitter as well. Two former Twitter employees and a Saudi national were charged with acting as illegal agents of Saudi Arabia. They provided Information About Twitter Users to Representatives of the Kingdom of Saudi Arabia. And now, one of the largest and long-term shareholders Prince Alwaleed bin Talal from Saudi Arabia, tweeted his opposition to the billionaire entrepreneur's offer to buy the social media company, mentioning that the intrinsic value of Twitter is much higher than the offer made.
I don't know if I trust Elon Musk any more than I trust Saudi Arabia's Prince Alwaleed bin Talal or Larry Fink. But that's not the point, Elon Musk's proposal is to operate in the open for all to see, and I think that will be a BIG difference. Under Elon's plan, we don't have to trust him, as he pushes for a transparent model of Twitter, just as Obama was demanding.
Open source projects are often governed by rules, traditions, and protocols that specify who has the ability to execute specific activities. Understanding those criteria can boost your chances of effectively and positively contributing to a project. The rules and conventions that determine who gets to do what (and how they are intended to do it) are referred to as a project's "governance model" in open source software projects. The governance model of this new Twitter open source project will help to build trust. What most people probably do not know is that Twitter has been built on open source since the beginning. Openness is part of Twitter's DNA. Twitter's Github account shows over 90 different open source repositories and has been contributing to open source for many years. It should have the domain expertise to build a solid governance model for the new open source project.
In God, we trust all others to bring data.
Azeem Azar, a person which I truly admire, wrote in his newsletter, "Whatever Twitter's issues are, they are not engineering problems. "During my work with my Hippo AI Foundation, which focuses on open-sourcing medical AI, one of the main challenges is to leverage privacy-preserving technology to enable third-party researchers to reproduce this type of work while also protecting and safeguarding the privacy of people. This won't be different for Twitter.
Whenever you log in, see a tweet, click on a tweet, view a user's profile, publish a tweet, reply to a tweet, and so on, all of your interactions on Twitter are recorded in an internal database. The data supplied through Twitter's public API represents just a small portion of the data that Twitter collects behind the scenes. This is significant because Twitter's internal recommendation algorithms have access to ALL of this rich interaction data, whereas any open-source efforts would most likely have to work with a much smaller data set. This vast underlying data collection of users, tweets, and interactions also contributes significantly to Twitter's primary business value.
Elon should be well-versed in the complicated nature of machine learning at scale. However, his teams will need to create a novel approach that has not been utilized at this scale before to overcome the privacy-vs-accountability issues that sometimes impede algorithmic openness. Last year, Tesla unveiled its new supercomputer, which is the 5th most powerful in the world. But given the fact that the pressure to accomplish level 4/5 autonomous driving is so high, I don't believe that this asset can be used to solving
Game Changer for the digital economy
I dedicated this whole hippogram to Elon's proposal to open source the Twitter Algorithm, and probably not everyone is going to like me for that. I Elon manages to acquire Twitter; this will be a game-changer as he will need to open the core of Twitter.
---
---
Hippo Ressources
I recently had discussions on the right to be forgotten, dynamic consent, and the connection between data and "AI". A machine learning model is an encoding of an algorithm that is decoded by another algorithm to put it in operation. ML models are shaped by the data they are trained on, so even if this data is deleted, the algorithms still present data privacy risks.
Now for the third time, the US Federal Trade Commission (FTC) has forced a company to destroy the ML models built with data gathered deceptively. Here's why it's a sign that ML models destruction is now a standard way the FTC will penalize companies.
I find this case quite interesting as; this means that the right to be forgotten which is part of GDPR needs to be applied to the ML as well.
On German TV
Homo Data Special: British artist and doctor in "data aesthetics," Wesley Goatley, wants to demystify Big Data and artificial intelligence. The Japanese Ryoichi Kurokawa transfers the natural forces of the real world into digital data. Big Data Players: Instead of criticizing data mining, Big Data Players play with (their own) data.
The international IT giants have discovered a new goldmine: the healthcare sector. They make medical diagnoses, sell health insurance, and thanks to mass analysis of personal data, Google & Co want to cure or even prevent diseases in the future. At the same time, public healthcare systems are on the verge of collapse.
Was it useful? Help us to improve!
With your feedback, we can improve the letter. Click on a link to vote:
About Bart de Witte
Bart de Witte is a leading and distinguished expert for digital transformation in healthcare in Europe but also one of the most progressive thought leaders in his field. He focuses on developing alternative strategies for creating a more desirable future for the post-modern world and all of us. With his Co-Founder, Viktoria Prantauer, he founded the non-profit organisation Hippo AI Foundation, located in Berlin.
About Hippo AI Foundation
The Hippo AI Foundation is an altruistic data trustee and open-source AI accelerator. Hippo unites, cleanses, and de-identifies data from individual and institutional data donations. This means data that is made available without reward for open-source usage that benefits communities or society at large, such as the use of breast-cancer data to improve global access to breast cancer diagnostics.