I'm Bart de Witte, and I've been inside the health technology industry for more than 20 years as a social entrepreneur. During that time, I've witnessed and was part of the evolution of technologies that are changing the face of healthcare, business models, and culture in unexpected ways.
This newsletter is intended to share knowledge and insights about building a more equitable and sustainable global digital health. Sharing knowledge is also what Hippo AI Foundation, named after Hippocrates, focuses on, the democratisation of digital health technologies.
When last year was all about discovery and knowledge sharing, this year will be all about building the open future of medicine.
You might have noticed that between all the noise ChatGPT generated, we have been very silent. We at Hippo AI, have been hard at work building tools and resources for our community, and unfortunately, this has left me with little time to update the newsletter. After our Hippo AI Summit in December, we decided to speak less and to act more. However, I am excited to share that our core team and community has made great strides, and we have some exciting updates to share with you!
For 2023, I have made a decision to shift my focus towards something that truly aligns with my values - the journey of Hippo AI, a company that is dedicated to serving the community. Rather than sharing my critical opinions on the market developments, I am excited to take you on a ride with us as we embark on our growth and evolution, sharing our successes, challenges, and learnings along the way.
Let's take a moment to look back at how Hippo AI came to be. With a vision to utilize the power of artificial intelligence for the greater good, we set out to create a positive impact on society and break down global inequalities in health. As I engaged with thousands of physicians, patients, and digital innovators over the years, I learned the importance of finding the right narrative to foster open innovation.
A compelling narrative inspires and motivates people to work towards a shared goal. It aligns efforts and creates momentum, essential for open sourced collaboration. In my case, the goal is to advance humankind alongside artificial intelligence, improving and extending all lives, preventing diseases, empowering individuals, and ensuring access to healthcare as a fundamental right.
As I engaged more with individuals in the AI for medicine field, I found that a significant majority share a common vision. In fact, my surveys revealed that over 80% of those working in research and development departments prefer medical AI to be open sourced. This finding is particularly interesting when considering the direction that the market seems to be heading in. This paradox presents a unique opportunity for us to build upon. To reach this shared common goal, we have been working diligently to understand the needs of AI researchers. Our mission is to facilitate collaboration and provide the community with the tools, features, resources, and insights needed to build and deploy open sourced medical AI and make a meaningful impact in their respective fields.
People within the Hippo AI community are dedicated to fostering open sourced innovation and collaboration in various fields, from open sourced medical AI research to entrepreneurship.  Together, we can create a positive future that dismantles inequalities and establishes medical AI as a common good.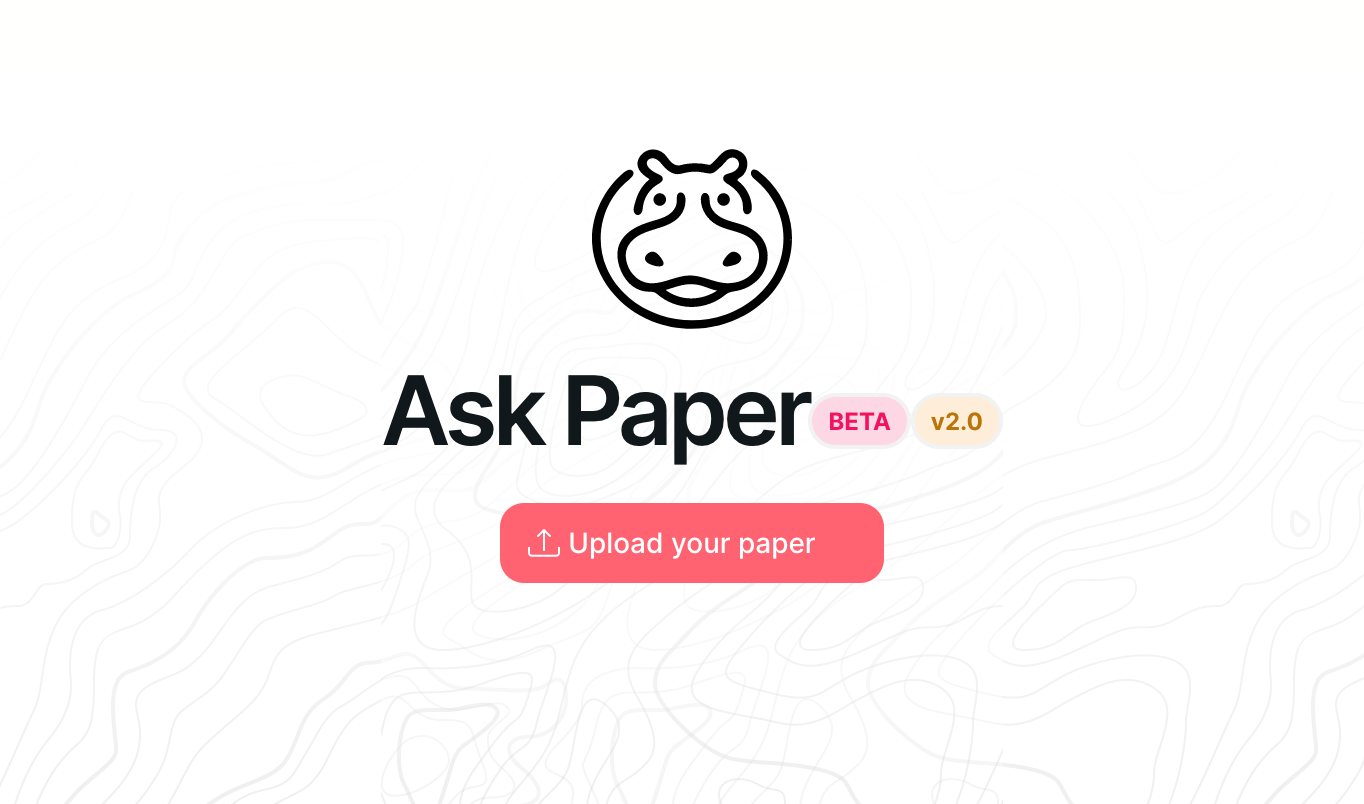 We are Open

I am proud to announce the launch of AskPaper.ai, a free service designed to give time back to medical AI researchers. AskPaper.ai is a one of its kind tool that allows researchers to extract datasets, obtain summarization and ask questions with just the touch of a button, making it easier than ever before to develop artificial intelligence that can be used to improve healthcare outcomes.
The service was co-created with the Hippo AI community and is a first step towards building a platform that empowers people to build open-sourced medical artificial intelligence. To use AskPaper.ai, users need to join our community server. This server is set up to unite researchers and build an open-source platform that anyone can use. By coming together in this way, researchers can work collaboratively and exchange insights and exchange knowledge, ultimately leading to more rapid advancements in medical AI.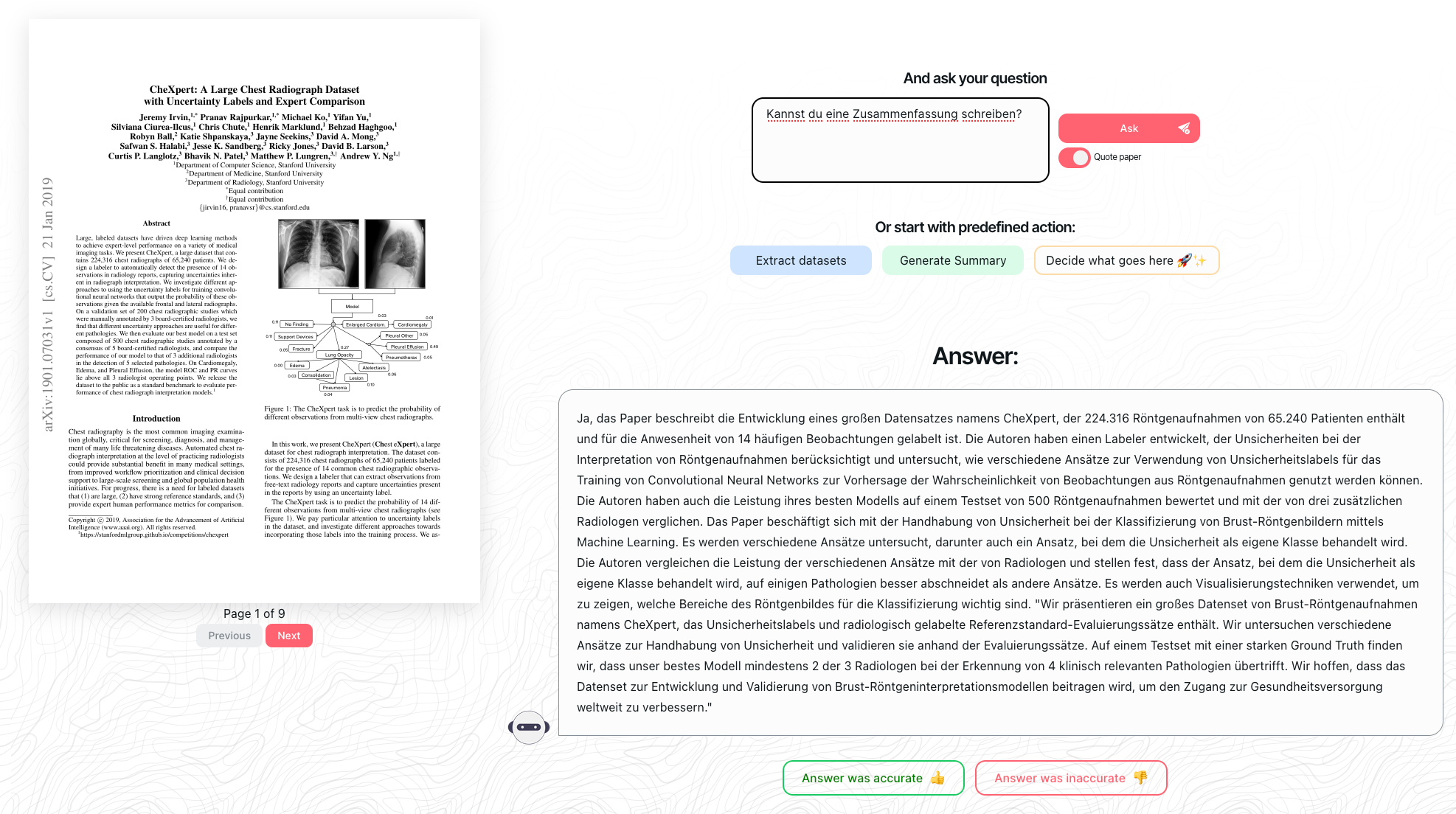 Prof. Dr. med. Alexander Hann, from the University Hospital Wurzburg gave us following feedback "As a researcher, a significant amount of time is spent on reading and analyzing data. This tasks can be a time-consuming process, especially when trying to extract specific insights or identifying embedded information that leads to open data sets in the case of AI development. AskPaper by Hippo AI is a remarkable service that enables us to streamline our work, allowing us to save time and accelerate our research efforts."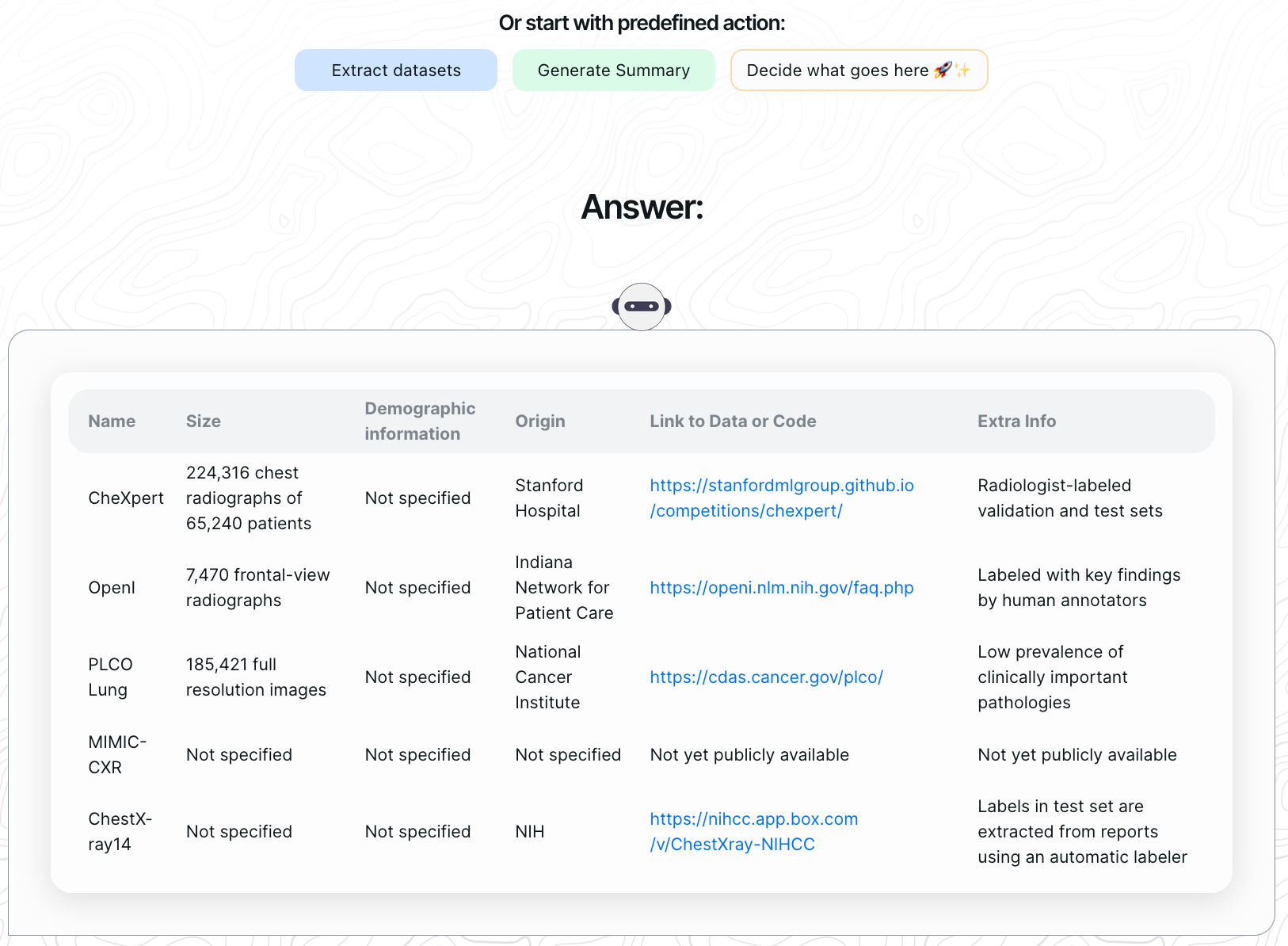 Future

Alex Ramalho, who is our research lead at the Hippo AI Foundation, emphasized that this is just the beginning, and that it's our goal is to transform AskPaper into a comprehensive and user-friendly data discovery platform. We plan to utilize cutting-edge AI technology to organize and provide access to medical data, which has yet to be fully achieved until now.
Recommended Newsletter

Due to the exponential increase in the number of newsletters providing updates, I cannot share every new development out there. Instead, I will concentrate on highlighting the work that we at Hippo AI are undertaking. To keep up to date with open-source AI, I suggest following the newsletters of friends of Hippo AI:
Luis Villa, who attended our Panel in "Does the rise of AI need us to adopt new data licensing policies?" during our Hippo AI Open Health Data and AI Summit publishes an excellent newsletter called open(ish) machine learning.  Here he shares updates on the intersection of ML and open.
Was it useful? Help us to improve!
With your feedback, we can improve the letter. Click on a link to vote: