Taking Unity & Solidarity to the Next Level, -- 🦛 💌 Hippogram #16
Bart's State of AI lecture at the annual Economist Thessaloniki Metropolitan Summit.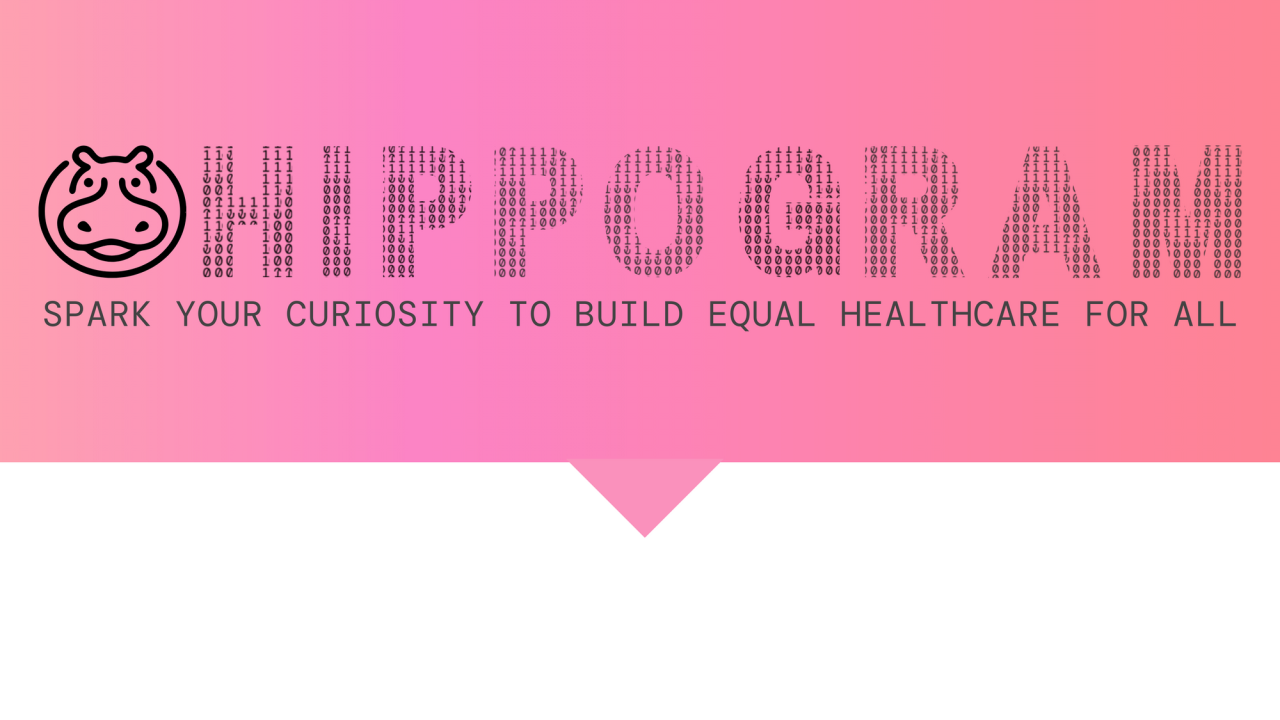 I'm Bart de Witte, and I've been inside the health technology industry for more than 20 years as a social entrepreneur. During that time, I've witnessed and was part of the evolution of technologies that are changing the face of healthcare, business models, and culture in unexpected ways.
This newsletter is intended to share knowledge and insights about building a more equitable and sustainable global digital health. Sharing knowledge is also what Hippo AI Foundation, named after Hippocrates, focuses on, and it is an essential part of a modern Hippocratic oath. Know-How will increasingly result from the data we produce, so it's crucial to share it in our digital health systems.
Last week I attended the annual Economist Thessaloniki Metropolitan Summit. The high-level conference was opened by former French President Francois Hollande. Next to all Greek ministers, other invited attendees including Guy Verhofstadt, and Margrethe Vestager. The conference aimed to deliver fresh, robust, and action-oriented insights through an in-depth conversation with global policymakers, luminaries, and key stakeholders. I participated in the digital panel that included the presence of the Minister of Digital Governance, Kyriakos Pierrakakis. I was asked to deliver a lecture entitled "The State of AI in Europe." The conference's general theme, "Taking the vision of unity and solidarity to the next level," was an ideal fit for sharing my views. In retrospect, I am less certain that our political leadership comprehends the significance of an independent European AI and data policy, which is why I decided the share my keynote lecture in this newsletter. As always there is a place for you to comment. I would love to hear your feedback.
distinguished president,
distinguished ministers,
distinguished guests,
I'm a European citizen who worked for US and European BigTech corporations with a focus on healthcare for two decades. The first ten years of my career were spent establishing systems that collect data, and the final ten years were spent extracting value from that data. I have good reasons to believe that the current market deployment of AI in the area of medicine will accelerate medical innovation in unanticipated ways. Still, I also have strong reasons to believe that applying data economic principles could result in a system programmed for inequalities.

I think everyone understands that if we fail to democratize AI, Europe's small and medium-sized businesses will not harness its power independently of BigTech. If we fail to lead and set the research agenda, we will lose our sovereignty. According to a recent survey, our children experience a greater sense of belonging when they are online rather than offline. They are already the next inhabitants of a digital world that is constructed on tech feudalism rather than democracy. If we fail to develop AI that increases our rights in these digital worlds, then our rights will be diminished.

Up until now "AI" has been used by BigTech and Startups to undermine democratic institutions. They have started to govern people under their terms of use, without an explicit mandate or democratic legitimacy. Simply put this is tech feudalism.

I don't want my kids to grow up in that world, so I recently quit my job, and I am now a social entrepreneur. And with my Hippo AI Foundation I focus on open sourced AI-based products that maximize the advantages for humanity and focus on our fundamental right to healthcare. We achieve this through data donations & data altruism, data solidarity, open-source collaborations and licensing. Unesco's international research centre on AI recognised my work as one of the top 100 most sustainable AI initiatives. I was pleasantly surprised when Axel Springer awarded us the German AI startup prize. As a health technology specialist, I firmly believe in fundamental rights such as the right to life and the right to healthcare, which are unique to Europe.

I do have hope. The insightful AI and democratic values index of this year, published by the independent non-profit research organization, the Center for AI and Digital Policy sheds light on AI laws and policies of 50 countries. 7 of the top 10 leading countries are from Europe. The US takes the 27th place just after Turkey and the Philippines. The European fundamental rights frameworks and other fundamental ideals, such as solidarity and the free flow of information, are of immense importance and must be protected.

Governance to safeguard the public interests, the protection of individual and collective rights and the rule of law, amidst technological exponential change and geographical powershifts has been on the top of the political agenda in Europe. With 5 new laws, the data governance act, the digital service and market acts and the data and the AI act, Europe seems to be pioneering the regulatory agenda.  Unanswered is whether these regulations will allow Europe's innovators to flourish and the industry to compete or even lead on a global scale while avoiding the errors of GDPR. Yes, errors, because the data industry has adapted to GDPR without changing its practices. This is accomplished primarily by disregarding users' rights or just by getting away with it.

Or do you know what data the instagram and TikTok recommendation AI models use? We still do not understand their opaque AI models and are confronted with legal black boxes. Due to legal pressure from Meta's attorneys, Algorithmwatch, a non-profit advocacy group that attempted to comprehend Instagram's AI, was forced to abandon its effort. Innovation should never be more important than the rule of law or these fundamental rights, which are the foundation of our quality of life. But AI should not strengthen top-down regulatory control. And if we want to attract human capital….research & development collaborations should not be too limited and regulated they should be facilitated and accelerated.  

I was astounded to learn that some legislators in the EU council proposed an amendment to the current AI Act that would regulate open-source research collaborations, an unusual and potentially harmful move. While their proposal intends to make these tools safer to use, it would impose legal liability on open-source models, impeding their growth. I concur with the risk-based approach, but, code does not equal application. This proposal would scare all talented human capital away from Europe as to give no trust is to get no trust.

l absolutely agree, that post-deployment AI systems should be subject to regulation and the rule of law, but please dear regulators if we want to be competitive do not try to regulate AI's source code itself. We need to democratise not only AI but also the governance of AI, We need to regulate its application to strengthen the value of fair competition.  However, there is a much more significant problem with fair competition. How can systems be equitable if data accumulation follows capital concentrations? Given the current market capitalization of BigTech companies, it is clear that the data-economic model of data equaling capital would worsen information and power asymmetries.

What's fair competition when the biggest denominator for innovation is having access to capital that allows you to appropriate exclusive digital data territory? The market capitalization of Microsoft is ten times that of Greece's gross domestic product. So it's easy to guess where the data we need to build competitive AI will be concentrated. I wonder why we did not learn anything of the historical and unprecedented plea of Tony Blair and President Bill Clinton in 2000. They declared that the human genetic code should be freely available to everyone everywhere. Genetic code is data. By "open sourcing the human genome" their plea created one trillion dollar of economic value, and healthy competition led to an immense price drop for full human genome sequencing, from $1 Billion to a mere $100 today. It democratized.
If would compare the current trend of data capitalism with Gutenberg's printing machine, his Investor, Fust, a goldsmith, probably would have advised him to patent the printed alphabet. This idea that the patent owner could profit every time someone uses, for example, the letter A is ridiculous. We probably would still be buying letters of indulgence as the enlightenment would have never happened.

The dark ages were called dark because knowledge was hardly accessible. I dare say that Data and AI are much more powerful than the printing machine. And its impact will probably be more profound than anything we have seen before. History teaches us that facilitating access to common goods is considerably more beneficial to the economy than making them less accessible behind paywalls.

Our first regulatory rule to protect European citizens' data, GDPR, neither broke up monopolies nor established a European counterbalance. However, I reside in a city, Berlin, which benefited from an influx of €10 billion in venture capital funding last year. This success is partly dependent on their access to the code required to create these digital startups. And what the majority of people do not realize is that a substantial amount of the code originated from publicly accessible and free libraries. As they did in the analogue era, these libraries serve as a source of information for the communities that populate, update, and enhance them for free.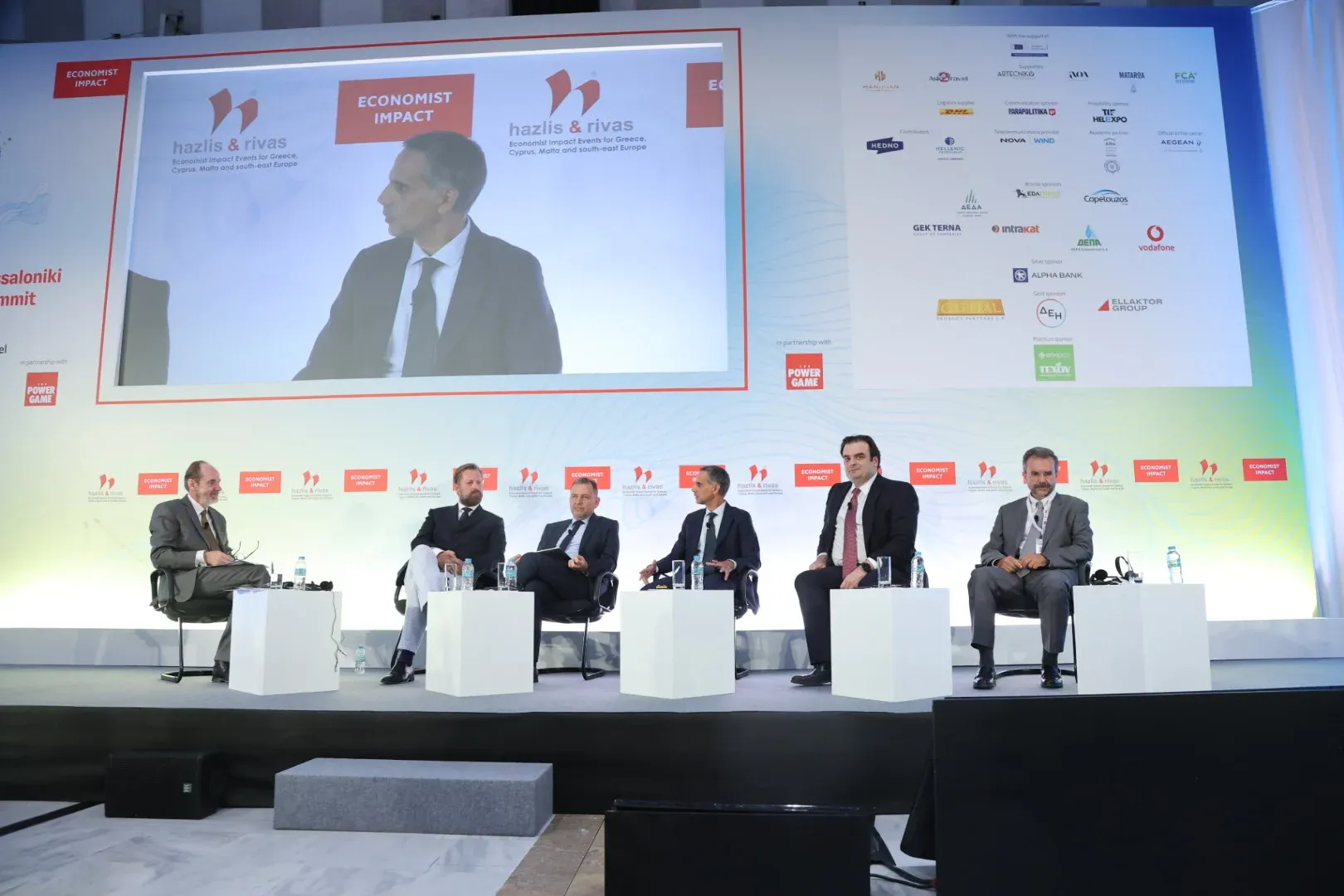 AI will catalyse digitalisation and is a game-changer in global digital competition. And just as with this open source software code, we require libraries that provide free public access to training data, code, methodologies and weighting schemas. This new style of open collaboration is crucial to Europe's future worldwide competitiveness in the digital industry.

I disagree with Guy's Verhofstadt's view this morning that we need to copy China & the US. Europe is a continent that is diverse and federated with very strong open democratic values. We have the chance to lead if we truly understand our strengths and values, therefore we need to go our own way which is different from the US and China.

We might have reached a turning point this summer. Bloom, an open-source AI model trained on 46 languages and 13 programming languages, made Microsoft and OpenAI's closed and proprietary GPT3 AI model, which was a monopoly obsolete. Bloom is now the most comprehensive open multilingual and multi-domain model accessible to the general public.

It just took one-1000 researchers with the same goal in mind to achieve this. All of their collaborative work has been made available to the public and can serve as a foundation for new endeavours. An AI monopoly was brought down by open-source collaboration in less than a year. Following the launch of Bloom, OpenAI was under intense pressure to significantly lower its prices. Yes, this is what I mean when discussing a healthy dose of competition.
The second AI product that Open AI offers became obsolete just about two weeks ago. A text-to-image AI model called stable diffusion, similar to OpenAI's closed source model DALL-E, has been distributed under an ethical, open source license. Since then there has been a Cambrian explosion of AI applications that have recycled the open source code and cross-pollinated it with a variety of different resources and ideas.

What I mean by "real innovation at breakneck speed" is exactly what we could witness this summer. Instead of new regulations, open source has resulted in the collapse of monopolies. Everyone who builds digital strategies should understand these important insights.

Now that we have witnessed that data commons, open source collaboration, and licensing are the most effective means of avoiding power asymmetries and dependence on monopolistic developments, we should advocate their widespread adoption. The transformation has already begun; the only question is whether we will strive with it or miss the train once more. With geo-political tensions and conflicts, with the increasing pace of AI adoption and digitisation, the need for European sovereignty should be a top priority to avoid dependencies that jeopardize our freedoms and our rights.

Creating a digital east, west or north stream of unilateral data isn't an option. We need unfettered access to all critical AI technologies and the best way to achieve this is to support large open source collaborations and work on open and ethical standards that come from the communities that build these technologies. Let us strive to become the region that not only upholds democratic ideals but also works to democratize artificial intelligence on our terms.

This conference was about putting solidarity to the next level. Alasdair Ross yesterday evening asked if capitalism is to blame for the recent energy crisis. I can not answer that question, but I do know that if we want to avoid strong unilateral dependencies and strengthen European unity, data altruism, data solidarity and open source collaborations will be part of the ingredients that will make Europe's innovative power blossom.


Was it useful? Help us to improve!
With your feedback, we can improve the letter. Click on a link to vote:
About Bart de Witte
Bart de Witte is a leading and distinguished expert for digital transformation in healthcare in Europe and one of the most progressive thought leaders in his field. He focuses on developing alternative strategies for creating a more desirable future for the post-modern world and all of us. With his Co-Founder, Viktoria Prantauer, he founded the non-profit organisation Hippo AI Foundation, located in Berlin.
About Hippo AI Foundation
The Hippo AI Foundation is a non-profit that accelerates the development of open-sourced medical AI by creating data and AI commons (e.q. data and AI as digital common goods/ open-source). As an altruistic "data trustee", Hippo unites, cleanses, and de-identifies data from individual and institutional data donations. This means data that is made available without reward for open-source usage that benefits communities or society at large, such as the use of breast-cancer data to improve global access to breast cancer diagnostics.